ALS Societies across Canada
ALS Societies across Canada are charitable organizations that respond to the unique needs of people living with ALS. There is an ALS Society in each province of Canada, and the services offered – such as equipment loan programs, support groups and support services – will vary based on differences between the provincial healthcare systems.
The ALS Society of Canada's website is a good resource to visit as a starting point, where you can learn more about ALS as well as find contact information for the ALS Society and ALS clinic(s) in your province.
In addition to its role in Ontario providing services and support to assist people living with ALS, the ALS Society of Canada leads federal advocacy and administers the ALS Canada Research Program, which is the only dedicated source of ALS research funding in Canada. The Walk to End ALS also provides support by giving a portion of their donations from each province.
ALS clinics are located across the country and help provide personalized care to help manage mobility, breathing, speech and nutrition challenges people with ALS may experience throughout their journey.
Many ALS clinics in Canada are multidisciplinary – meaning they are staffed with a team of specialists that include neurologists, respirologists, physiatrists and allied health providers such as nurses, occupational therapists, speech language pathologists and dieticians. Each of these healthcare providers have expertise to help people living with ALS at various points throughout the ALS journey.
ALS Video Series: Conversations with Mike & Carmen
This video series provides a candid look on life with ALS through the lens of Mike and Carmen Cels and their family. The couple discusses the real-life challenges they have encountered since Mike's ALS diagnosis and the strategies that have helped them throughout their journey.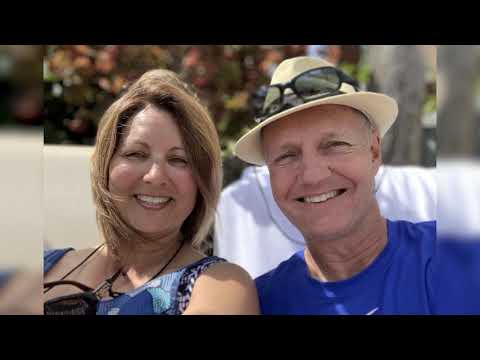 Episode 1: Advice for Someone Recently Diagnosed
Mike and Carmen share insights on the importance of gaining acceptance early in the course of ALS as a key step toward becoming empowered.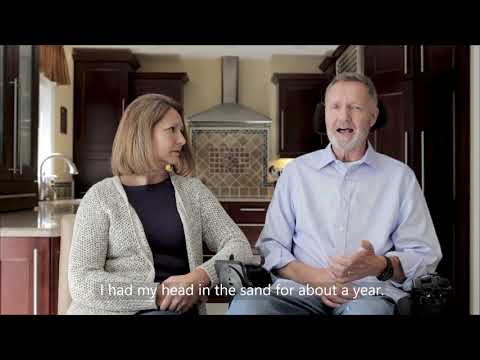 Episode 2: What Would I Do Differently?
Mike and Carmen discuss the value of connecting with others and learning from their experiences.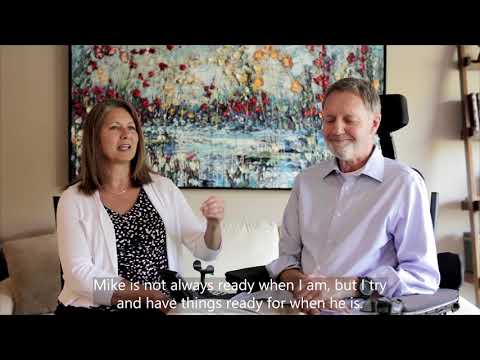 Episode 3: Strategies
Discover the practical and personal strategies that Mike and Carmen have explored to make life with ALS easier one day at a time.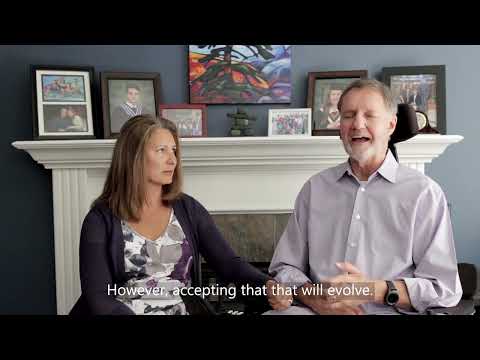 Episode 4: Ability to Cope
Mike and Carmen share how they've learnt to cope, what that means for them and how it continues to evolve throughout their ALS journey.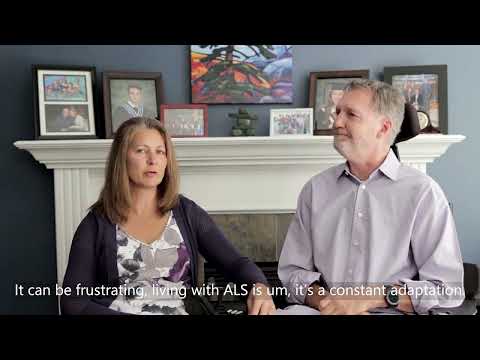 Episode 5: Living Differently
With ALS, every day may look different. Here, Mike opens up about the frustrations of ALS and how he and his family overcome new challenges.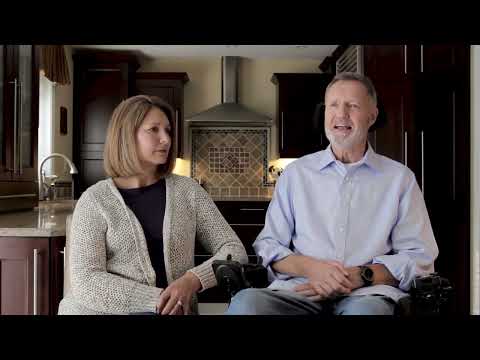 Episode 6: Emotional and Mental Health
Mike and Carmen highlight the value of connection and how their personal strategies have helped them offset the mental and emotional toll of ALS.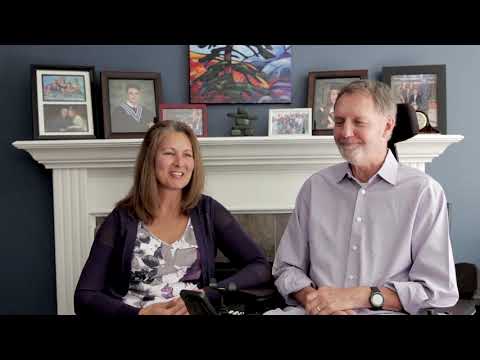 Episode 7: Taking Action
Being one step ahead of ALS isn't easy, but it can make a difference. Mike and Carmen discuss the importance of early action to help prepare for the road ahead.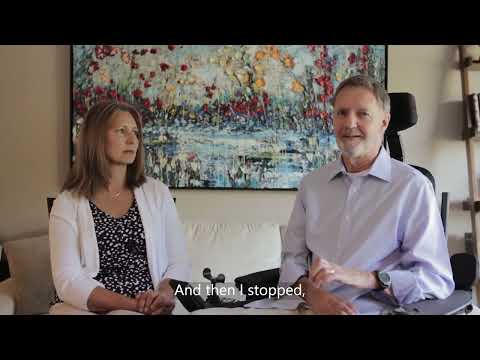 Episode 8: Expectations vs Reality
The expectations around a disease, such as ALS, can be different from the reality it brings everyday. In this video, Mike and Carmen share their reflections on managing expectations, support from family and friends, resource accessibility and the importance of taking each day as it comes.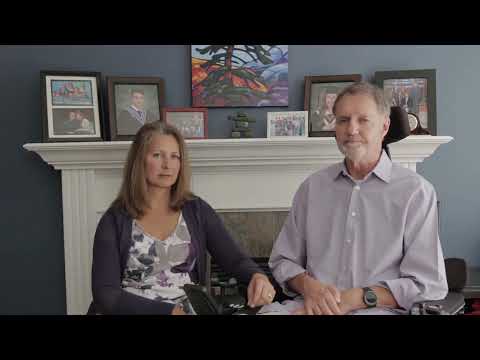 Episode 9: Major Milestones
Mike and Carmen share how they turned major milestones along their journey into small victories – from accepting Mike's diagnosis, maximizing their time together and traveling as a family, to remaining hopeful and focused on living in the moment.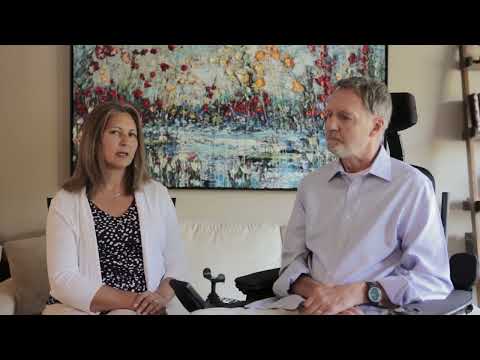 Episode 10: The Hardest Adjustments
The progressive nature of ALS may involve different adjustments of different magnitudes. But these can be just as difficult all the same. Here, Mike and Carmen describe their hardest adjustments as a family and their individual struggles as caregiver and patient when dealing with ALS.
ALS Podcast: Stop, Listen, and Learn
This convenient, multipart ALS Pathways Podcast Series covers a range of ALS-related topics. Each episode explores a new and interesting subject: learn more about the science of ALS, how to prepare for and manage symptoms, and other tips for both people with ALS and their caregivers.

The ALS Pathways Podcasts are free audio files that you can stream or download using your smartphone, tablet device, or desktop computer. Each episode in this series is about 10 minutes in length. Podcasts are a great way to get practical information wherever you are.
ALS: The Basics

00:23:27

Welcome to the ALS Pathways Podcast Series. In this podcast, we'll discuss the basics of ALS, including the history and science behind the disease. We'll review different groups of ALS symptoms and learn about tests used to track and monitor progression.

Managing ALS

00:29:06

As ALS progresses, you will be faced with important decisions about your health. In the second podcast, we'll review important strategies to help navigate your disease, including the importance of working with a multidisciplinary care team and tips for managing common symptoms.

Life as a Caregiver

00:24:52

Are you a caregiver for someone with ALS? Learn about caring for a loved one throughout their ALS journey and, just as importantly, caring for your own physical and mental health.
The information and advice provided here are general in nature and are not intended to be a substitute for professional medical advice, diagnosis, or treatment. You are strongly encouraged to seek the advice of your doctor or other qualified healthcare provider with any questions regarding a medical condition.